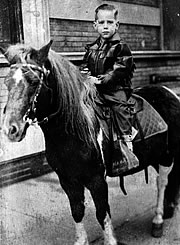 I was born in the Bronx, NYC in 1951, where I excelled in stickball and scully. The rooftop of my grandparent's building looked down upon the home plate of Yankee Stadium. Life was good.

I have been a self employed artist my entire life. In 1973, I joined the oldest guild in history, when I entered an apprenticeship to the J and R Lamb studios, founded in 1857. There I had the opportunity to study under some of the most renowned stained glass designers and craftspeople in the world. I participated in the fabrication and restoration of ecclesiastical window installations throughout the New York metropolitan area including landmark churches such as St. John the Divine and St. Mark's On The Bowery. During this period I was also involved in the restoration of an extensive cache of Tiffany Studios windows owned by Hugh F. McKean which are now on permanent display in the Morse Gallery of Art in Winter Park, Florida.

In 1975, seeking an escape from the exorbitant cost of survival in the big city, I moved to Vermont and founded Luminosity Studios. Operating out of a beautiful old Victorian church on route 100 in Waitsfield village, it is here that I have honed my skills and became an atelier to the granite trades in nearby Barre, Vermont and designed memorial windows for mausoleum projects worldwide. Collaborating with architects and designers throughout the United States has provided me with the opportunity to be involved in the design of numerous commercial and residential interior design projects.

Luminosity Studios services include all applications in leaded, stained and beveled glass. We design and specify lighting in any period style. Custom etching on mirror and glass, as well as the design and fabrication of windows, entryways, signs and logos for both the private and corporate sectors are also available.

The photographs presented here are a sampling of our creative endeavors of the past 30 years. Please feel free to call on us for any of your custom art glass needs.